Nightcrawler V4 is the continuation of the Nightcrawler unmanned ground vehicle series, meant to be a production ready unit. Nightcrawler V4 has been updated from the ground up to be a scalable and modular tactical vehicle geared for law enforcement to assist in active shooter situations.
Nightcrawler 4 is built as a platform independent unit, meaning I have decoupled the body from the chassis with an interlocking build plate. The platform body can be rapidly deployed onto any other conveyance while keeping all of its functionality.
Paired with active LiDAR and our proprietary  Thermal / Optical camera fusion, Nightcrawler supplies real time mapping capabilities along with real time video saved to its internal storage or streamed across 5g to a cloud server. Using machine learning on the live data stream, we can identify things such as shot fired or body position of people in its path, automatically dropping markers on a map as it goes.
Using an internal 2.4ghz MIMO MANET radio, the operator can control Nightcrawler from a safe distance and not be impeded by non line of sight obstructions.
Nightcrawler V4 features the following:
Solid G10 Fiberglass Construction
Front and Rear Depth Cameras
Thermal / Optical Camera Fusion
Internal 2.4ghz MIMO Mesh Radio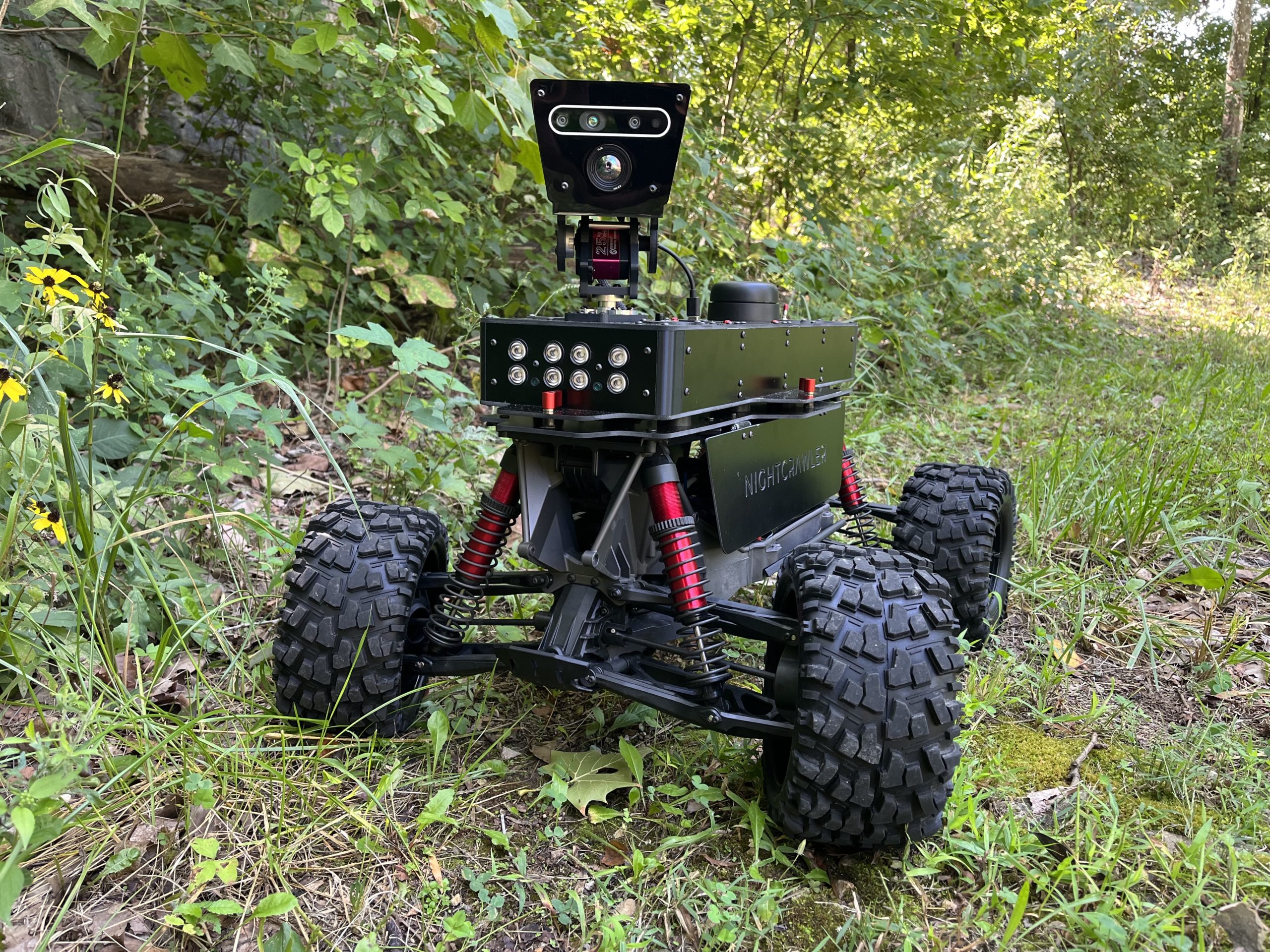 Nightcrawler V4 has a broad capability for extended attachments such as a dual nozzle pepper spray cannon. This version of Nightcrawler was built to be a sensor forward model – meaning it can support a multitude of 3rd party CBRN (Chemical, Biological, Radiological and Nuclear) sensors with its open serial architecture.
Nightcrawler V4 is still in development and will be ready for market in Q1 of 2023. .