Nightcrawler V4 is the latest version of the Nightcrawler unmanned ground vehicle series. It is designed to be a production-ready and scalable unit that can be used by law enforcement in active shooter situations. Nightcrawler V4 has been completely updated and is now a modular tactical vehicle. It is built as a platform-independent unit, which means the body and chassis are separate and can be easily transferred to other vehicles while maintaining all of its features.
Nightcrawler is equipped with active LiDAR and our proprietary Thermal/Optical camera fusion, which allows for real-time mapping and real-time video to be saved to internal storage or streamed via 5g to a cloud server. By using machine learning on the live data stream, we are able to identify events such as shots fired and the position of people in its path, and automatically mark them on a map. Additionally, Nightcrawler is controlled by an internal 2.4ghz MIMO MANET radio, allowing the operator to control the vehicle remotely without being affected by obstacles blocking the line of sight.
Nightcrawler V4 features the following:
Solid G10 Fiberglass Construction
Front and Rear Depth Cameras
Thermal / Optical Camera Fusion
Internal 2.4ghz MIMO Mesh Radio
OC Spray Cannon Attachment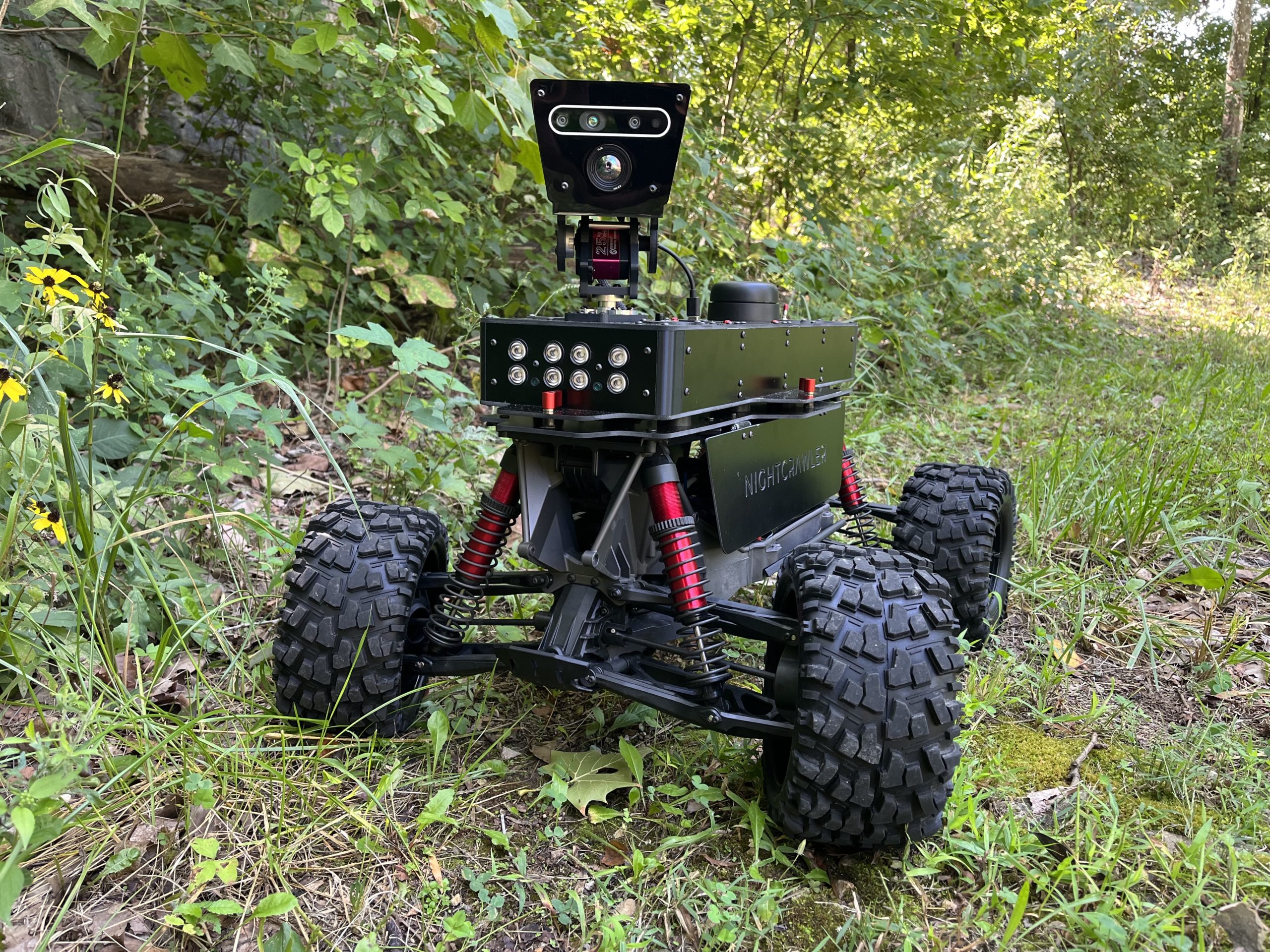 Nightcrawler V4 has a wide range of extended attachments, including a dual nozzle pepper spray cannon. This version of Nightcrawler was designed to have a sensor-forward architecture, which allows it to support a variety of third-party CBRN (Chemical, Biological, Radiological, and Nuclear) sensors through its open serial architecture. Currently, Nightcrawler V4 is still under development and will be available for purchase in the first quarter of 2023.