Overence Technologies is a startup I created in 2021 at the height of the pandemic. It purpose is to create engineering prototypes for the military in pursuit of the preservation of human life. A cause that I have worked for my entire professional career. Overence is a no non-sense, straight to the point firm who takes our clients confidentiality serious.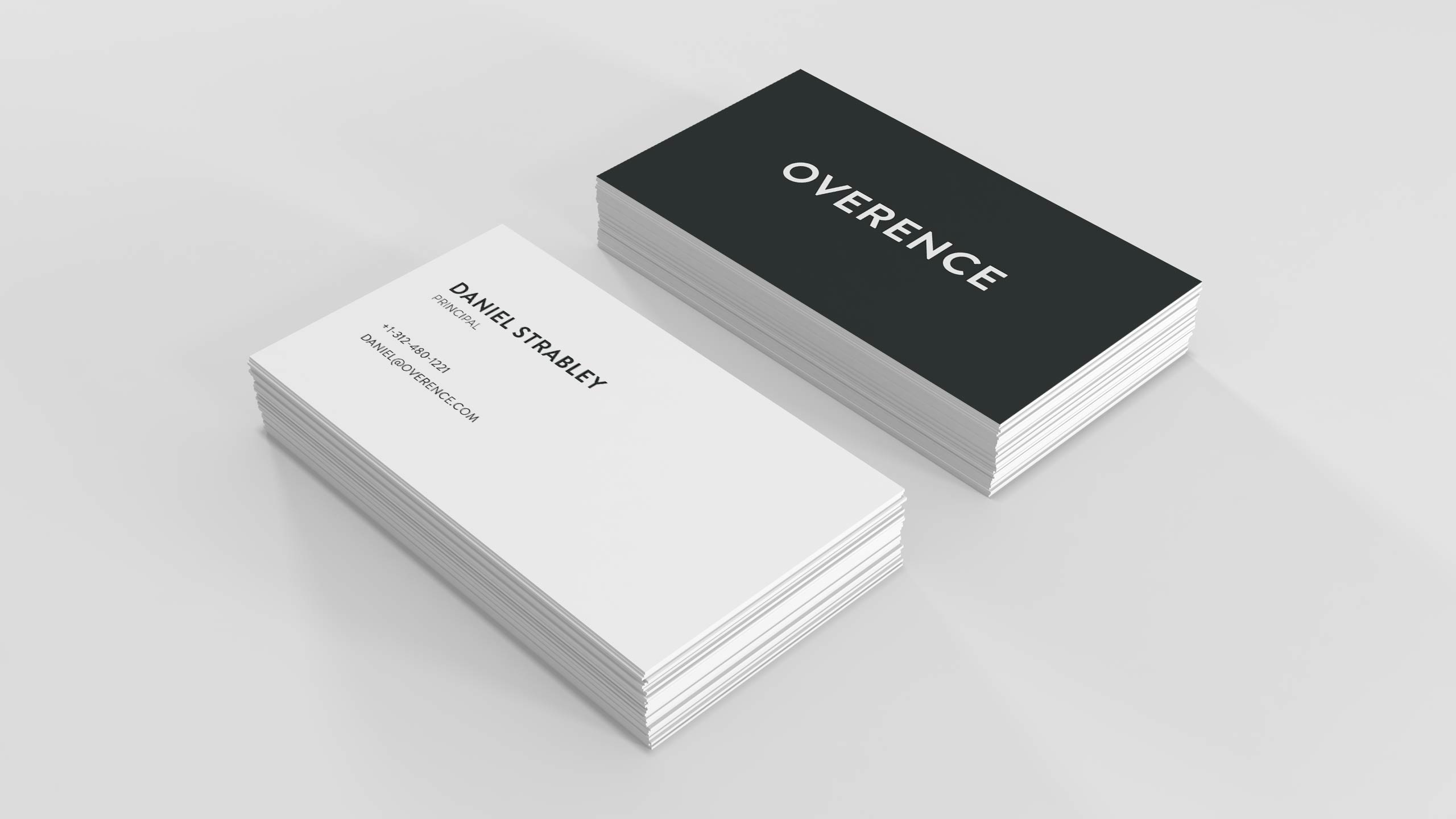 While we do not display our work publicly, an interesting example of the capabilities at Overence is the 850nm IR Torch. This item was a custom solution for soldiers wearing night vision googles to have a directed source of light while remaining completely invisible to the naked eye.
The torch features 30 high intensity 850nm IR LEDs and is powered by a rechargeable 18650 battery over a USB-C interface. The form of the light is primarily made to be used as a scanning or work light and has a 45 degree angle when set flat.
The matte black PCB is sandwiched between two layers of custom carbon fiber and secured with M3 hardware and nylon bushings. The PCB layout and design files are open source and readily available for download.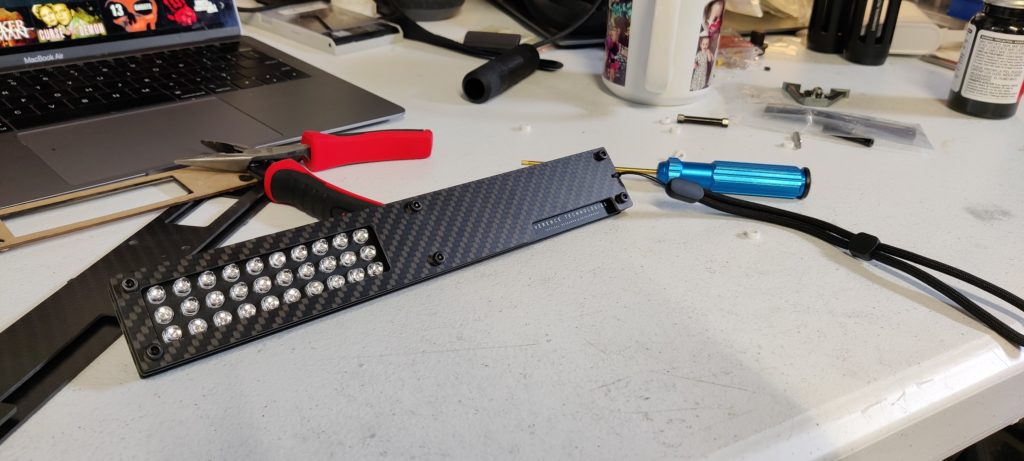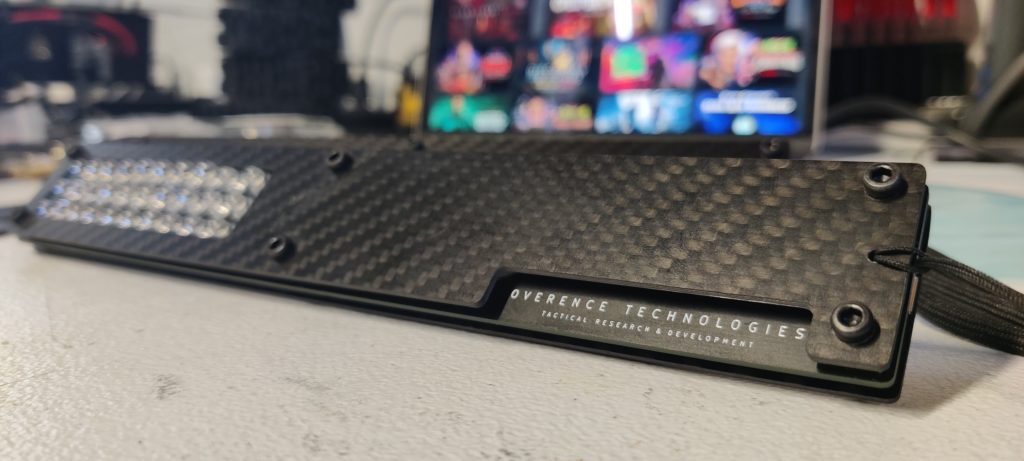 The capabilities at Overence encompass both digital and physical engineering. We take a multi-disciplined approach to complex problems in order to generate extraordinary results.
Below is a subset of our core competencies. .
Digital Capabilities
ATAK Design / Development
User Research
UI / UX Design
Graphic Design
Software Development
Concept Creation / Ideation
Project Management
CAD Design
AGILE Development
Physical Capabilities
Additive Manufacturing
Subtractive Manufacturing
Custom Enclosures
Precision Machining
Hardware Development
Fulfillment Services
Robotics Development