Created to support the Nightcrawler series of unmanned ground vehicles – the UGV control app exists in multiple forms. Originally as a dedicated ATAK plugin, the app is now cross platform capable from iOS, Android, ATAK and a stand along application. This provides greater flexibility by operating on whatever platform a user group is adapted to.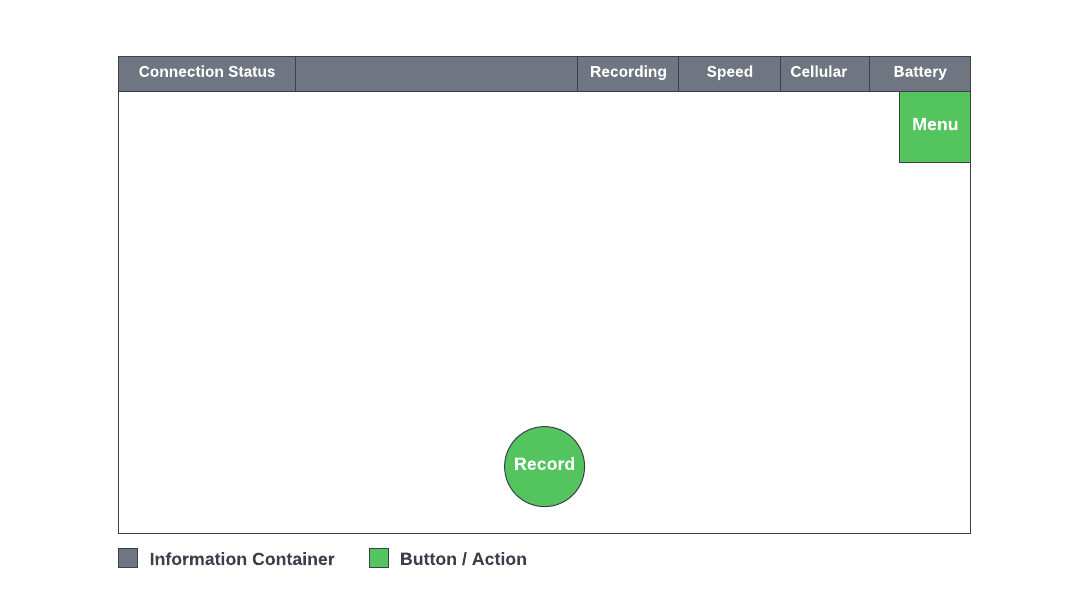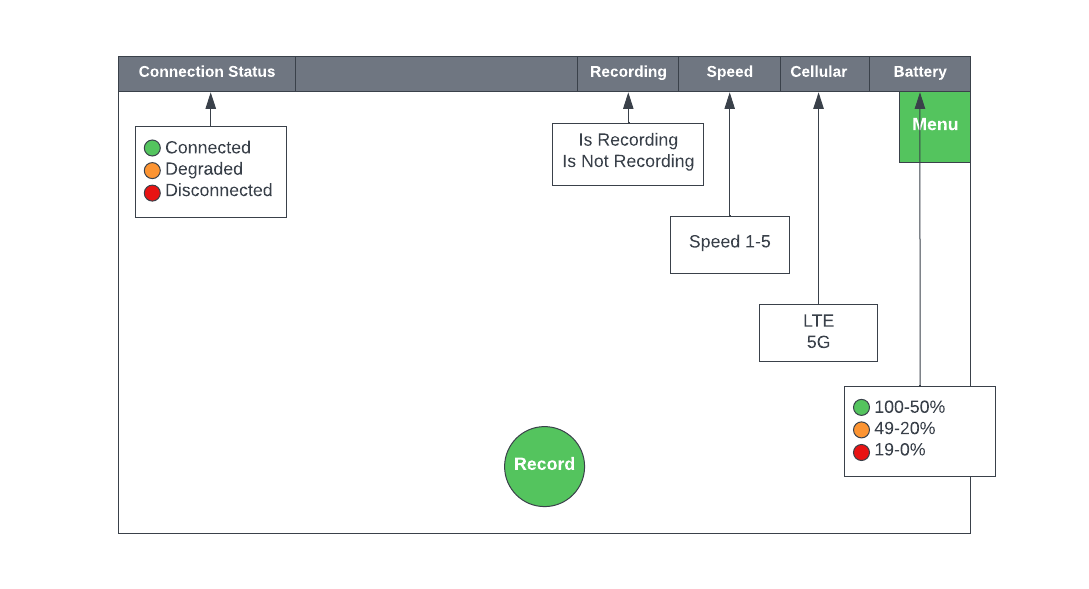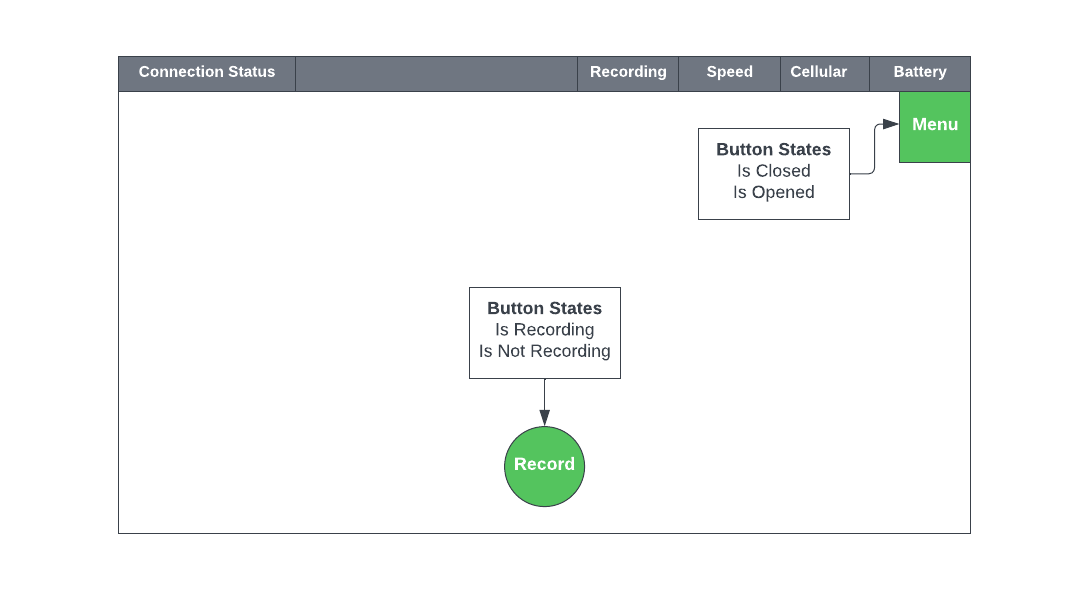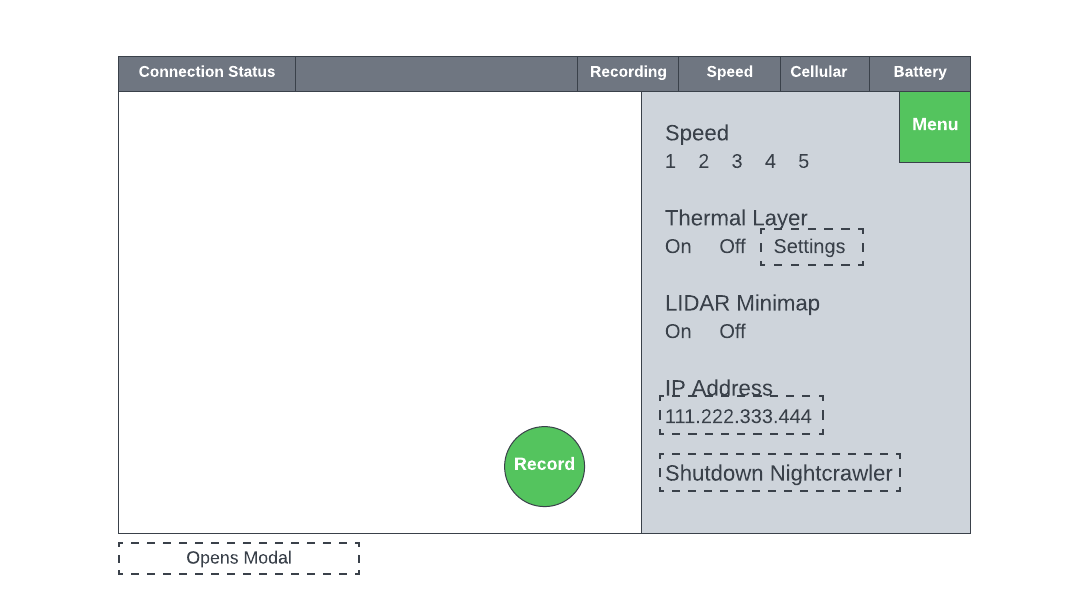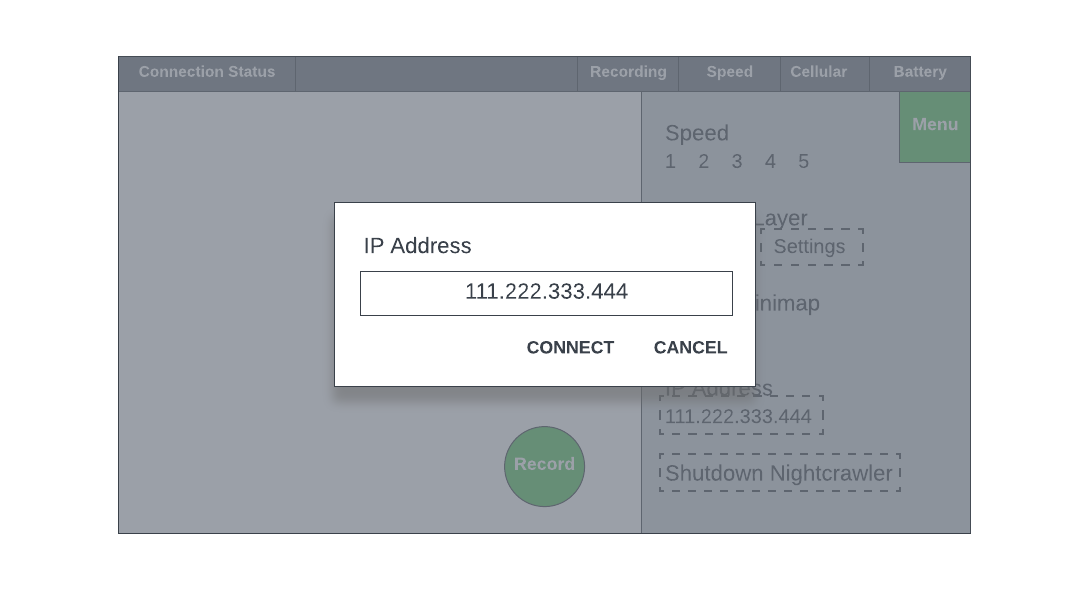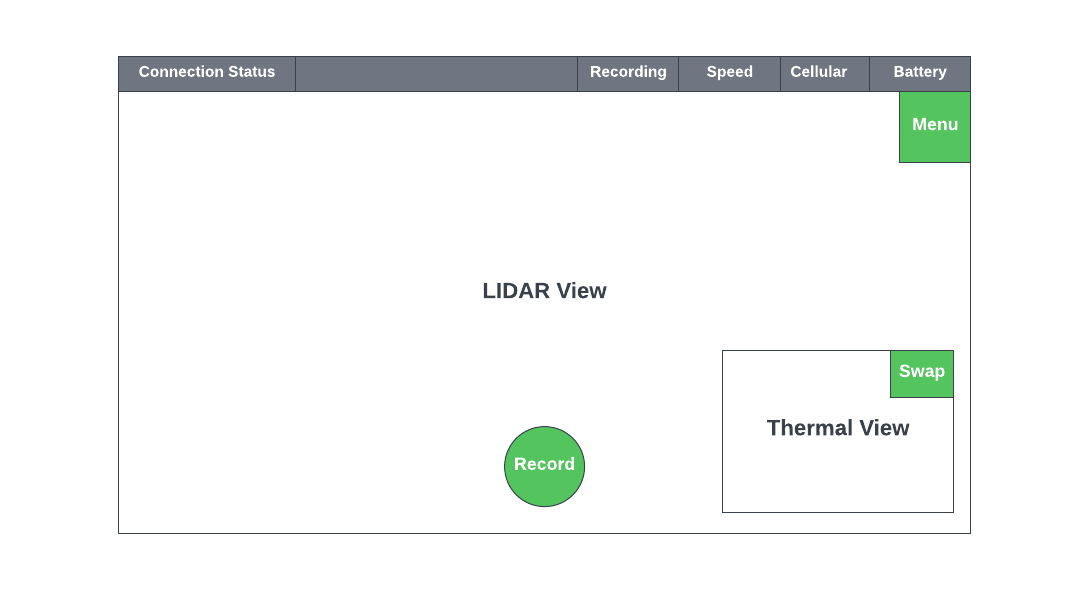 The layout of the application is built to be simple. With a top information bar that alerts the operator of the current settings and values of the system. Since all the controlling is done using a third party controller, most buttons and options are handled on the physical side of the control.
Using a simple slide out menu, the user can quickly change setting of the app and relay setting back to the UGV.
Wireframes are generated for all project I create to help clearly identify features and functions. Easy to follow wireframes with accurate data are essential for when working directly with a development team.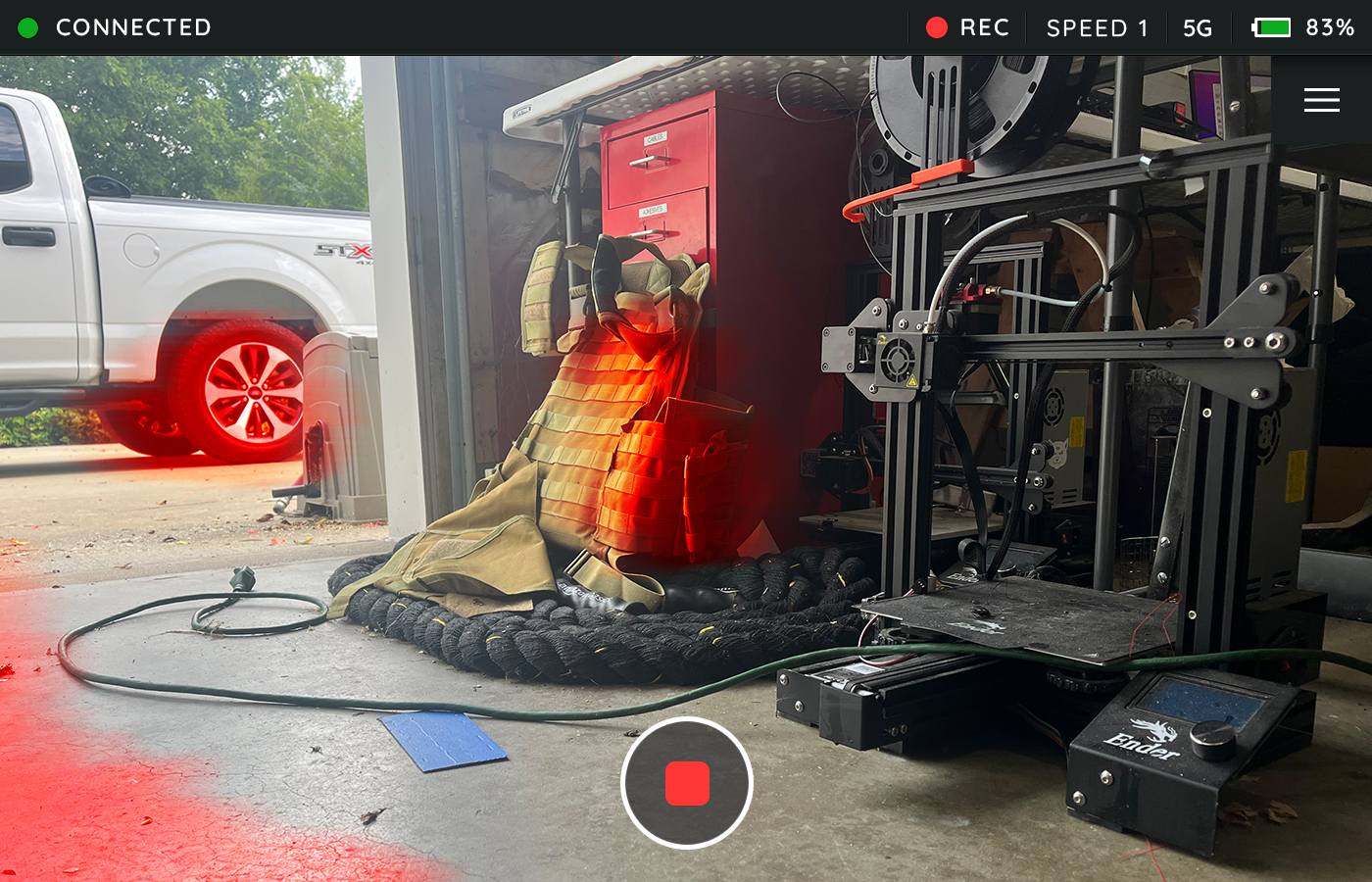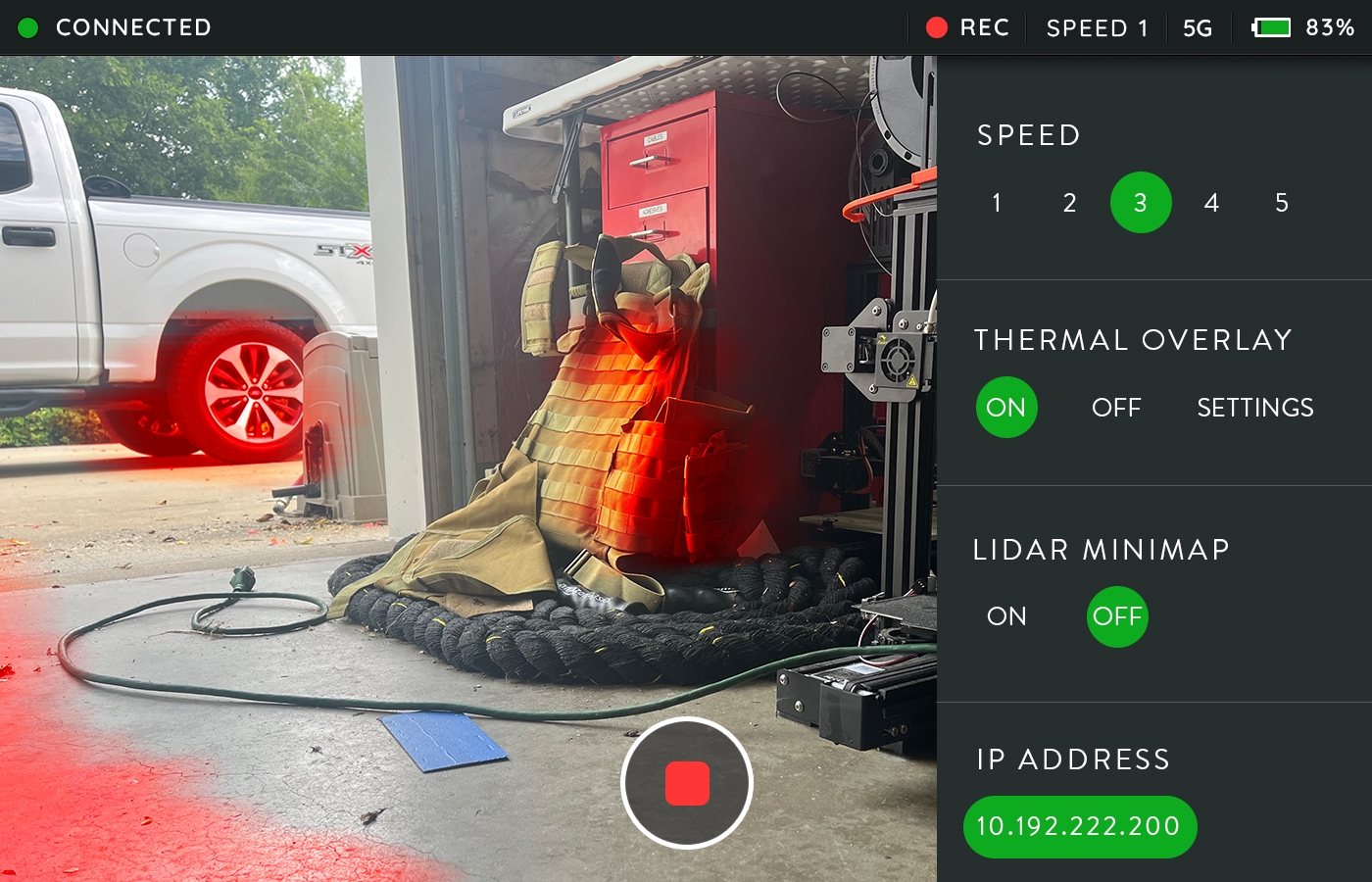 Based on real world testing of the application, users have had no issues with this simple interface. The application currently comes with the Nightcrawler series UGV. .